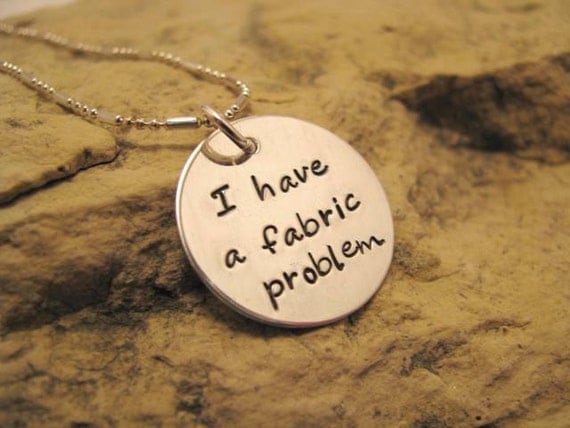 I can't kick the fabric-buying drug. I gotta have it. I can sorta control it by supposedly buying what I need for a specific project, but who knows when I'll get to the project? Anyhoo. One shouldn't be too hard on oneself :-)
Seriously -- once the skirt bug kicked in, I realized the flaw in my stash. Either my pieces are too large or too small. I want full, A-line skirts that fall past the knee; I have an unhealthy crush on circle skirts. I need 2.5-4.5 yds to make this work. I can't bear to cut into a 5.5 yd piece of fabric if I only need 4.5 yds. I would rather buy more fabric! (I know this is completely ridiculous and a recipe for foolishness.)
Then there's Fabric Mart. I got the last of this b
lack silk/cotton Oxford shirting
:
I made a couple of first purchases. Fashion Fabrics Club had basic sateen colors. I love the one on the left. I absolutely hate the one on the right. I will think twice before purchasing from them again. It is really heavy. Way too heavy for an A-line skirt. All sites should give you the fabric's weight.
I got this lightweight embroidered cotton too.
I made my first purchase from Mood! Based on Project Runway and what the folks on its
blogger network
are doing, I thought Mood wasn't for sewing lightweights like me. I know where to go if I ever want silk 4-ply crepe, but I'm glad to say there's something for my skill level -- and that people is
Bemberg lining
at $6/yd! Oh happy day!
Last but not least are Jo-Ann and Hancock. From Jo-Ann there's this linen and poly charmeuse.


Poor Hancock. You're just not the same anymore. I do thank you for these two great finds. The lawn ?? on the left was $.40/yd! The stretch cotton pique was around $5. Now I'm on the hunt for stretch linings. All except one of the older sateen fabrics in my stash has stretch.
May was a good stash month!